WELCOME TO OUR 'PRIVATE' CAR WASH!
Today after breakfast, we (me n my housemates) decided to WASH our CARS

yes, ALL THREE!!

a Kancil

MY Atoz

&

a Kelisa

We started @ 1100AM!

Yes, just when the SUN is high!

On the 1st car we had a lot of 'energy'

Then when we got to the 2nd..only half left

(becos it was kinda bigger than the Kancil)

n the 3rd one we gave our all!

Just to get it all done quick!

Then we washed the motorcycle!

it was already 12.50 @ that time

Imagine the heat @ that time of the day~~

fuhh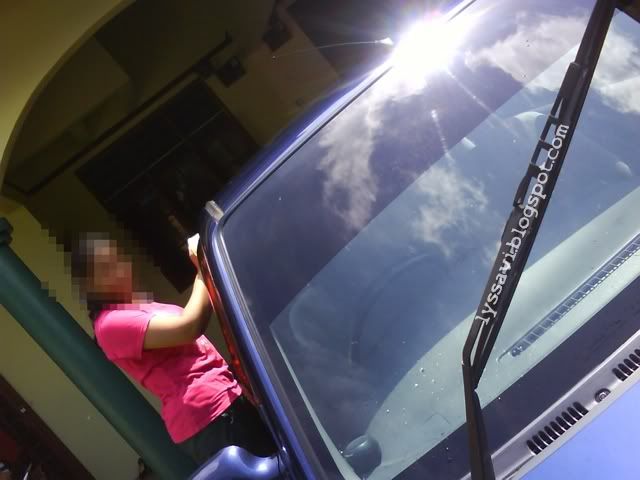 gadis misteri~

dah ciap bos!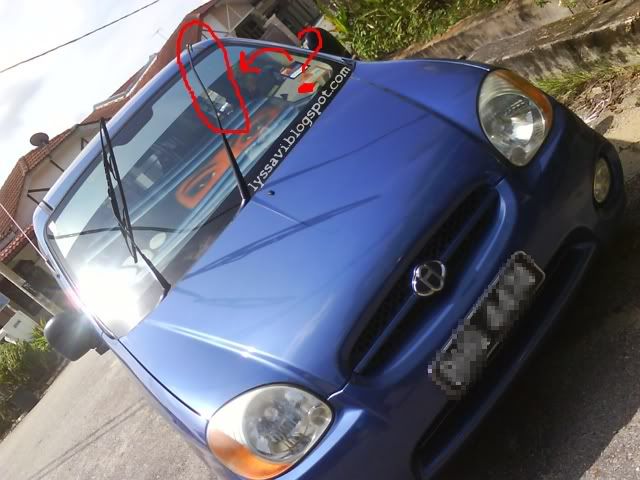 ntah camne leh tercabut?!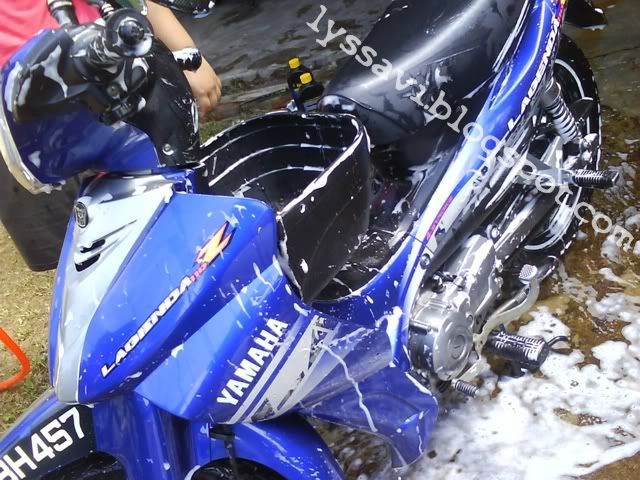 moto pun kena basuh gak~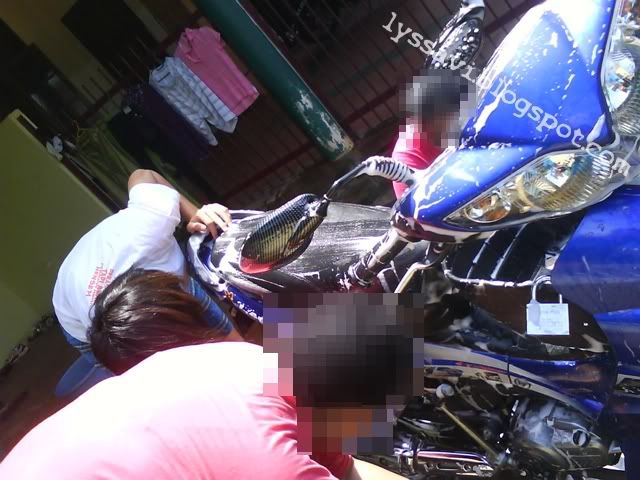 sampai 3 orang basuh 1 moto kecik nih!?

yang 2 orang tu macam kena dera jek kan!

tuan punye moto yang tengah diri tu~ :P

In the end, all three cars were REALLY REALLY clean & shiny!

Even though we were TIRED we had fun playing with da water~

naseb bek takdak orang bawak popcorn =_=

(hanya orang2 tertentu jek leh faham ayat nie)

alyzv~Kalu bukak biz carwash sti dapat byk wit kan~